Carl-Johan Utsi/imagebank.sweden.se
Umgås Holiday Gift Guide: The Great Outdoors
December 12, 2019
"There is no such thing as bad weather, only bad clothes." – Linda Åkeson McGurk
Luckily, this gift guide only has good clothes. With this gift guide, there's no excuse for staying inside instead of enjoying friluftsliv, which translates to "open-air living".
We've covered everything from what to wear to what to carry on an adventure into the great outdoors. Keep reading to gear up (properly) and get out! Your loved ones will be sure to thank you for keeping them prepared.
What to Wear:
Hestra Gloves ($145)
These gloves are made with elk leather to keep hands warm on the coldest of days! Fashionable and functional, Hestra has it covered.
Icebug Shoes ($159.95-$239.95)
Icebug is ready for an adventure no matter the season with hiking shoes that come in a variety of styles for men and women. Whether your loved one is looking for a boot to climb the mountains in or a shoe to jog rocky trails in, you'll find what they need to stay active.
What to Bring:
Haglöfs Backpack ($179.95)
This Haglöfs backpack is perfect for a quick day trip or an overnight stay. It features several pockets for keeping gear organized and has dual side-compression straps to stabilize heavy loads.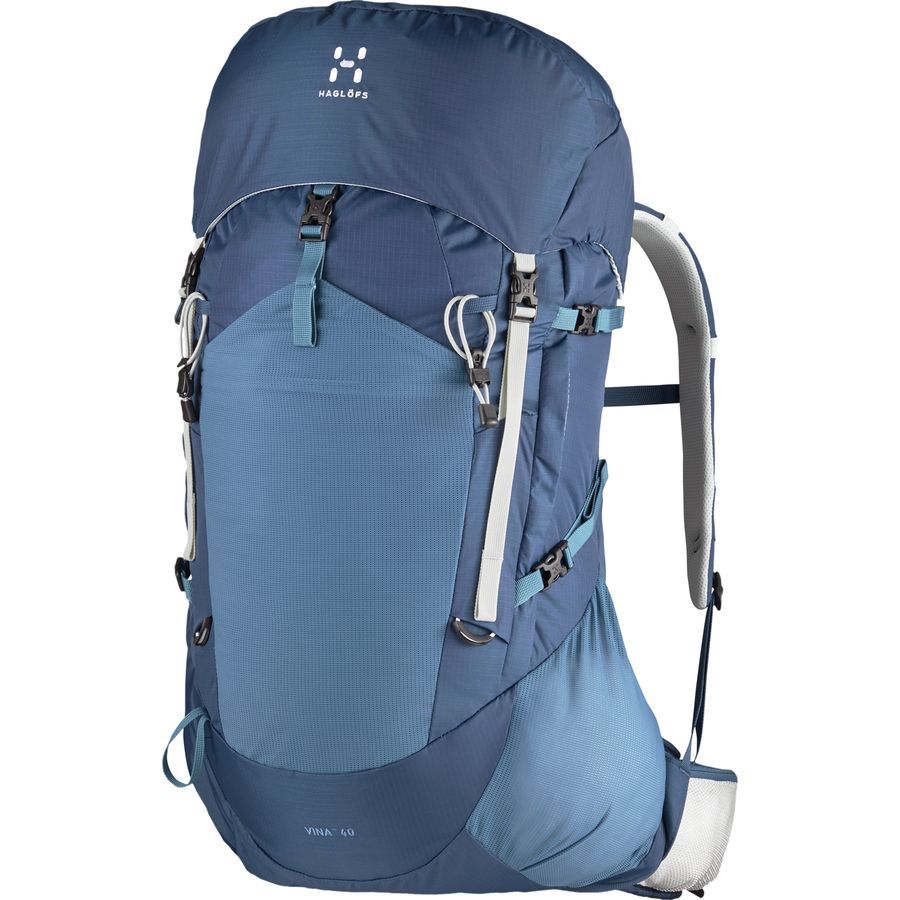 Fjällräven Gear Bag ($45)
Keep equipment organized with this gear bag from Fjällräven. Whether it's a fire starter or a first-aid kit, this bag can hold it all.
Light My Fire FireLighting Kit ($19.99)
Small enough to fit in a stocking, this fire-starting kit is sure to ignite a spark. The kit includes a Swedish FireSteel 2.0 Scout, Tinder-on-a-Rope and Grandpa's FireFork for all of your food roasting needs.
Hilleberg Tent ($575)
Check out this solo tent from Hilleberg for those overnight trips! It's small enough to fit into a side pocket on many packs and light enough that it won't weigh you down. If you've got a solo camper on your list, this tent is sure to impress them.
Thule Water Pack ($139.95)
In a hurry with no time to stop? This water pack from Thule is the perfect solution, designed to keep you moving with a 2.5L Hydrapak reservoir. This is a great option for those loved ones who prefer biking to hiking!
Where to Go:
Swedish Tourist Association Yearly Membership ($30.97/SEK 295)
Everyone knows someone who already has everything, that's where this gift comes in! Treat your loved ones to a rewarding membership with STF. Not only does this gift include six issues of Turist magazine (in Swedish), but it allows your loved ones to get discounts on accommodation facilities and activities/courses. The best part for you? The membership includes free accident insurance for STF activities, so you know that your loved ones will make it home safely.