Magnus Carlsson/imagebank.sweden.se
Swe-Dishes: Swedish Cookies And Treats For Your Holiday Dessert Table
December 12, 2019
The Swedes don't mess around when it comes to sweets and pastries, and one of our favorite parts about the holiday season is the baking (and the eating).
So, for all your office cookie swaps, Secret Santa exchanges or just to enjoy for yourself, here's a roundup of scrumptious Swedish holiday sweets and treats and links to the recipes.
Happy holidays and happy baking! Care to share?
Polkagriskola 
Sweden's take on peppermint bark, but with caramel. Can't go wrong. RECIPE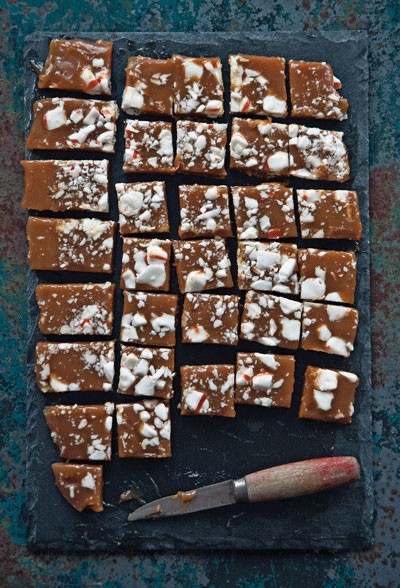 Pepparkakor
Christmas in a cookie. Yes, please. RECIPE
Lussekatter
Advent and lucia buns. Name a more iconic duo. RECIPE
Risgrynsgröt 
Rice pudding is underrated, and it's high time we change that. RECIPE
Kokosbollar
Easy, tasty and no baking involved! RECIPE
Fruktkaka
Not your grandma's fruitcake. This is what fruitcake should be. RECIPE
Mandelmusslor
Delicate and delicious! RECIPE