The Gävle Goat Is Coming…
November 22, 2019
Over our four years of producing Umgås, one of our most popular recurring stories is that of the Gävle Goat.
For the uninitiated, the goat is a longstanding tradition. Each year since 1966, a 42-foot high goat made of straw is erected to serve as a holiday spectacle in the Swedish town of Gävle. And most years, the goat has been destroyed, typically by fire but sometimes by car. Last year – remarkably for the second straight year – the goat survived destruction.
While we love the pieces we've devoted to Gävle Goat – find them all here – we've chronicled some of our other favorite stories below. And be on the lookout for more Gävle Goat coverage in early December after this year's goat is erected and celebrated on Dec. 1.
The Atlantic – Killing Gävle (video)
National Geographic – Gävle, Sweden Tries to Save Yule Goat from Burning
Slate – Burning the Gävle Goat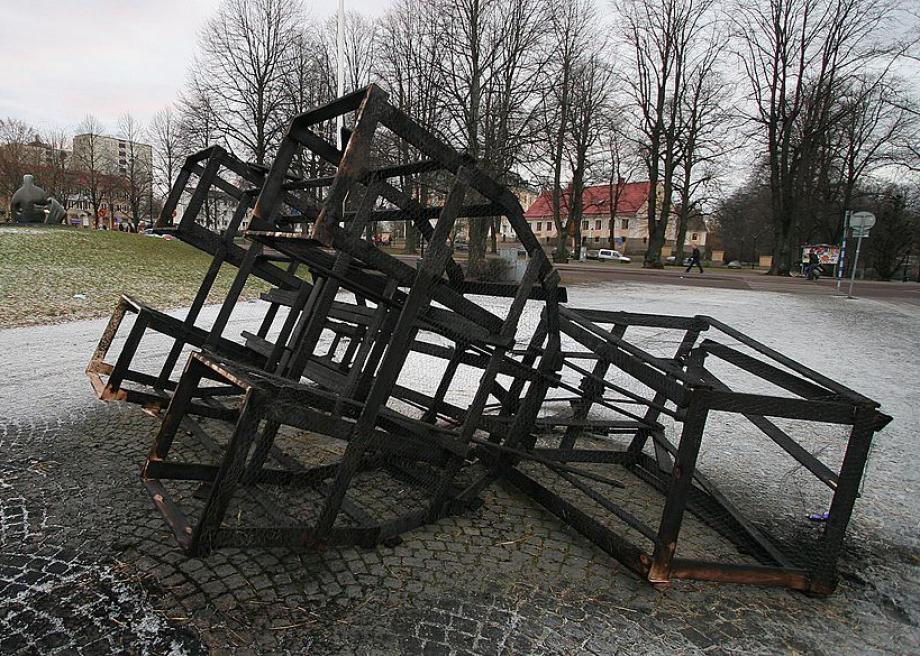 NPR – Swedish Revelers Get Their Goat – Again – As Holiday Tradition Meets Annual Arson