Photo: Magnus Gotander
David Dencik: From 'Chernobyl' And 'Quicksand' To Next Bond Movie
April 1, 2020
Last year we introduced you to David Dencik, a Swedish-Danish actor.
Dencik continues to be on the rise, although we'll have to wait a little longer to see him in the James Bond flick "No Time to Die," whose spring release was pushed back to late this year because of the coronavirus pandemic.
You might remember Dencik from "Chernobyl," when he played Mikhail Gorbachev. Or maybe "Quicksand," the popular Swedish drama on Netflix, rings a bell. He also was in "The Girl with the Dragon Tattoo," which featured his Bond colleague Daniel Craig.
Or perhaps you don't remember him at all. According to the Scandinavian Traveler, he's not very recognizable in Sweden despite his many roles since 2005. "Perhaps I'm not photogenic enough," Dencik told the magazine. "That might change after the upcoming James Bond film. It could have an effect."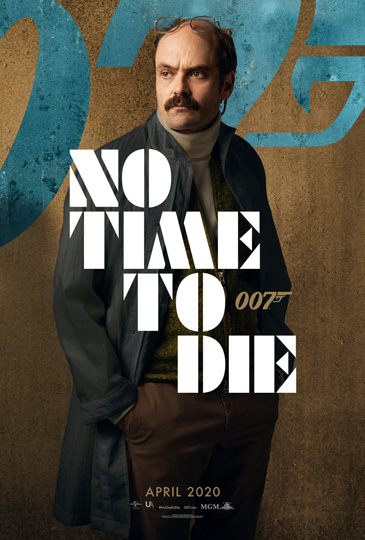 Villainous Future
Dencik has gained a reputation for sinister roles. He told Scandinavian Traveler that Scandinavians cast in Bond movies often play villains – he's expected to play a villain in "No Time to Die."
Dencik, though, said he prefers roles that focus on cultural politics: "If done right, something new and exciting emerges. The best feedback is that audiences check out what you're trying to say and, in so doing, a wider debate is stimulated."
Inspired by Capoeira
Dencik was born in Stockholm and raised by a psychology professor and a film historian who enjoyed travel. Shortly after his birth, his family moved to Denmark before moving to Brazil when he was a teenager. While there, he was introduced to Capoeira, a Brazilian martial art that intersects with music, acrobatics and dance.
Armed with his unique inspiration, he moved back to Sweden, where he enrolled in the Stockholm Academy of Dramatic Arts. After his graduation, he found several minor roles that led him to his first major role in 2005 as Sweden's most infamous serial killer in the three-part TV mini-series "Lasermannen."